The American history has never witnessed more senior citizens engaged in the workforce than before. It is a proof that the segment is not only actively participating in improving the economy, but also earning money and increasing opportunities for world marketers. Thus, a valid question for you to ponder upon is how to get a quality senior citizen emailing list for your senior databases. And more importantly Why buy from Senior Source List for your Senior Database and Mailing lists?
Reasons You Need Senior Citizens Mailing Lists:
Studies by AARP (earlier known as American Association for Retired Persons) show that senior citizens approaching retirement wish to invest in properties, home ownerships and businesses more than ever contrary to stereotypes relating to what an ideal retirement age is. They have new sets of desires and goals to achieve in their pockets. Markets should recognise the necessities of these segments. Moreover, senior citizens desire to continue working till their 70s.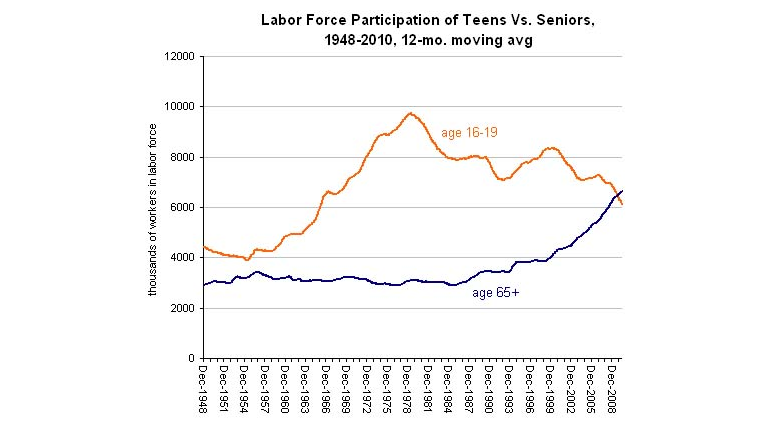 Retirees in the U.S. and those aged above 55 are banding together to find novel solutions to reach a more sustained livelihood than ending up in retirement homes instead of depending on living schemes and insurances. Since, the idea is becoming quite a trend amongst the senior citizens, it is an ideal time for markets to develop solutions geared towards providing better opportunities.
Senior Citizens Are More Than Just A Old Age Number
While most businesses are under the impression that being old is all about taking rest at home due to health related problems that come with aging, not all seniors are interested in spending their time at home and wish to lead an independent life. Dropping in their email inbox at these pivotal times can benefit you by landing the appropriate opportunities. However, a business must note the preferred timings by seniors for interacting.
After taking care of all the major responsibilities and retirement has set in, a partial segment of seniors love to devote their valuable time to mending relationships and commitments. They are looking for a peaceful life free of stresses and hurries. Thus, your message should be composed in a way that it does not signal urgency and warnings.
Why Hire Senior Source List To Buy Senior Citizen Direct Mail Lists?
At the Senior Source List, we believe that although the competition is high, only those who stick to their principles can survive the harsh market conditions. This can all be credited to how markets depend on their customers for carrying their businesses forwards. For example- if the customers are looking for better solutions for house loans, then service companies offering loan services will pay attention to these requirements and bring better loan service offers. At Senior Source List, our understanding is that roles of entrepreneurs must not end with building services, instead they should be with customers even after the service has been availed.
Likewise, we strive each day not only to become the avant garde in our field, but improve the lives of our associated customers for a better future. That is why we offer expert advice along with tailored mail list solutions. Some reasons why we are trending in the market:
Senior Mailing and Telemarketing Tools- Since 1989, we have been curating the most accurate national database making it a more comprehensive source for more than 52 million mature adults.


Data Quality Management- In addition to compiling the best senior citizen marketing data for our clients, we offer industry leading data processing solutions to our senior direct marketers. We can help you with: data appendation, phone verification, do not mail, do not call processing, deceased scrubbing, and data merge-purging.


Printing Solutions- Hiring a trusted state-of-the-art quality printing product combined with well-crafted mail messages can funnel potential customers in your mailing lists. Our team of designers can assist you in launching a high cost-effective mail marketing project. We are fully equipped and ready to serve you in your offset printing and digital print projects. Each member of our team is an expert in handling creative designing, inventory management, letter pressing for die-cutting, and embossing, etc.


Unique Approach- Our approach to deliver enhanced ROIs is empowered by our ability to accumulate the most authentic and responsive senior citizen database research & processing. "Our turning 65 leads repository of more than 52 million US senior citizens is the key component of our success"
Our Strength
A smart way to boost client ROIs involves compilation from a variety of trusted and well-documented sources. Our senior citizen database includes information gathered from magazine subscriptions, questionnaires, membership groups, federal public records, U.S. Census figures, voter registration rosters, product and warranty information, mail order purchases, real estate deed and title information, as well as the U.S. Postal Service.
Every component of our list is a result of strategic plans and executions which aim to work for all of our clients. Our lists can assist you in three domains- Senior Health and Finance, Senior Housing, and Senior Entertainment & Hobbies.
For specialized senior citizen direct mail marketing and telemarketing list, call 800.882.9930 or at sales@seniorsourcelist.com