Old age is often associated with weak limbs, exhausted energy, no fun, and stressed life. But here is where most of us are wrong. Contrary to these general stereotypes prevalent in our society, our old age community loves fun as much as the young groups do. Thus, recognized by the Older Americans Act (OAA), recreation centers are now widely loved services nationwide.
Statistics by the National Council on Aging (NCOA) indicate that there are nearly 10,000 senior centers in the United States serving 1 million older adults. From offering group exercise classes to gardening clubs, from life story exercises to art classes, all kinds of creative activities are facilitated.
As reported by the U.S. Census Bureau, the number of people aged 65 and older in the United States on July 1, 2019, accounted for more than 54 million.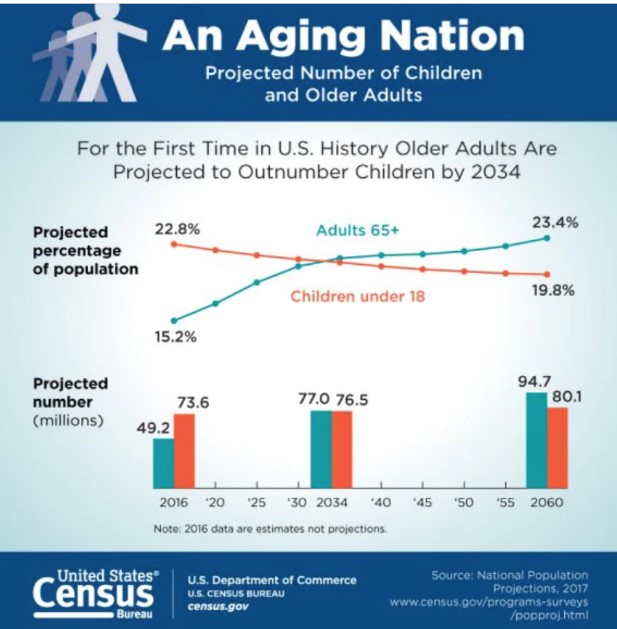 Common misconceptions which relate intense exercises exclusively to more youthful groups need to be reimagined. Here are some of the few hints recognized by Sports Advisory Management that can draw seniors to your recreation centers.
Inform Seniors About Your Recreation Centers
Seniors will never find you if they don't know your recreation center exists. Therefore, your first step as a senior carer should be to inform the senior community that you are opening a recreation center and activities you offer. Your organization can do this by implementing the following ways:
In either case, you will require a dedicated senior marketing list provider that provides you with an accurate senior citizen database. Having senior citizen data will allow you to compute and evaluate the number of senior citizens you have reached successfully.
Read Post- What is Telemarketing and how can you accelerate ROI with Telemarketing leads
What Activities Do Recreation Centers Offer?
Today's senior community wants to live a life beyond spending their leisure time watching TV, sleeping on rocking chairs, and playing chess. Seniors of the 21st century are eager to learn something new every day and experience adventures like sports, arts, jewelry making, and crafts.
A research study in the Journal of Neuropsychiatry and Clinical Neurosciences indicated that old adults who participated in art and craft activities like pottery and knitting showcased a lower risk of developing mild cognitive impairment.
Recreation centers offer many opportunities for engagement through outdoor and indoor activities like:
Group Exercise classes
Gardening clubs
Walking clubs
Art Classes
Exploration trips
Music classes
Pet Therapy
Self Care
Life story exercises
Book clubs
Why Should Elderly People Have Access to Leisure Activities?
Recreation centers play a crucial role in enhancing the quality of life, health, and emotional stability of the old age community. Among the many benefits that recreation centers offer include increased socialization, health, fitness, skill development, and life skills.
In recent years, research case studies indicate that people who participate in recreational activities have better mental health and are more pliable against modern-day life stresses.
Behaviorists like Albert Bandura brought out theories like social cognitive theory, which proved that behavior is shaped by the interaction between individual and environmental factors. As per the theory, our social interaction is intimately influenced by our environment, directly and indirectly affecting mental health.
Older adults should have access to leisure activities as participation in recreational activities can decrease stress, anxiety, depression.
To attract senior citizens to your recreation center, you can organize weekly social events. According to Sportsadvisory, the most popular events loved by the senior citizens are:
Bingo Nights
Bridge Tournaments
Poker Tournaments
Skill learning classes
Reimagining Tools to Attract Seniors to Your Recreation Centers
Organizing senior social activities will benefit your center and attract more seniors as your program's popularity spreads. Let us see some tools you can incorporate to attract large crowds of senior citizens. These are the recreational activities that elders like:
Walking Trips- Walking is the most common activity that the senior groups can enjoy with familiar friends and partners. Strolling in lush green outdoor fields reduces depression and lowers down stress due to loneliness.


Bird watching and Photography- Bird watching is another activity for seniors who love nature. Bird watching and photography is an excellent option for centers to let seniors with deformities, lack of transport enjoy the fresh field air and click whatever they find interesting.


Sports- Your recreation center can organize small events like- 100 mtr race, carrying lemon in a spoon, sack race, badminton match, swimming competition and other activities if the physical health of the seniors permits.





Yoga- Yoga is aimed at achieving the union of mental health. You can take help of online yoga classes in the US which will guide you properly.


Tai Chi- The chinese martial art is receiving popularity amongst old adults in the US. The art offers soft skills and longevity health benefits. The long movements in the art help maintain blood flow in the body and transform to the next posture without any pause.


What are the Major Challenges Faced by Senior Centers?
Some of the significant challenges senior recreation centers face are retirement and financial insecurities, housing and long-term care facilities, and spiritual & emotional instability. These evils in society continue to discourage the senior community from participating in productive activities.
Recreation centers must step forward in arranging easy, affordable, and productive activities for seniors that encourage them to participate in your organized events without having to worry too much about money. Making activities affordable is the minor contribution recreation centers can make for the contributing members.
Other challenges faced by senior centers can be related to unfavorable outdoor conditions or physical issues specific to seniors. Recreation centers can arrange indoor activities when conditions are not favorable or for those seniors who cannot go out.
The older adults can enjoy the culture in the retirement community and indulge in activities like- card playing, collage making, music listening, snooker, billiards, and board games with family and friends.
Blog Takeaway
Research studies show that old adults with dynamic lifestyles are healthier than those with less active old individuals. Probably the ideal method of carrying on with a long and sound life is through actual exercise. Be that as it may, essential training comes from multiple points of view and structures, including strolling, housework, and cultivating to the shops to purchase the milk or paper.
Everyday work diminishes the impacts of maturing, such as muscle strength, balance, restricted versatility, and adaptability. It additionally decreases the danger of osteoporosis and heart issues, just as keeping more established grown-ups in a glad and sound outlook.
More grown-ups are beating the generalized "old" picture by increasing socially and truly dynamic interactions.
From moving, golf, bushwalking, swimming, tennis, or planting or strolling the canine, this load of exercises assumes a significant part in guaranteeing their look and feel more youthful, better, and have a superior personal satisfaction. Even the recreation centers are advancing towards reimagining their engagement kits to attract seniors to their recreation centers.