Telemarketing to seniors can be difficult enough if inferior methods and approaches are implemented to drive senior customers. Moreover, most marketers get left behind, failing to follow marketing hacks for telemarketing lead generation without expert advice.
Plan and prepare to embrace a fruitful crusade utilizing Senior Source List's ultimate guide for your next successful lead generation campaign.
Below mentioned we discuss some of our tried and tested tips that have helped our clients in acquiring never attained targets:
1 Catch Them if you can!
A marketer is nothing less than a hunter who assesses every target, keeping in mind wind velocity, its speed, trusts its techniques, and knows which animal it can kill? Naturally, though, we don't want you on a killing spree. What we mean by hunting is accessing your assets and planning your moves to avoid rejections.
While building marketing strategies for seniors, businesses often function with the attitude- All I need is a list, don't we? Well! That is regularly the sort of tactic that unpracticed marketers follow. On the other hand, a consumer list isn't the only thing you require if you want to be successful. Find How to get a quality senior source list?. You need to manage your job on your information base to recognize who you're calling.
A good quality senior source list helps you:
Staying updated with your customer database.
Deciding target audience, type, organization size, and customer locations.
Understanding your best sources that can lend you new and authentic data.
Settle on a lot of decisions.
By far, all these pointers are what every company or organization must take into account. But, even if you're a small business and work hard on your senior audience, some targets will never be easy to acquire depending on desk calls.
But you know how important it is to contact your customers, right! If you're fortunate, you will find lots of prospective customers without getting them. But how long can a business depend on luck? It ultimately boils down to your efforts that bear results. If you are willing, then you need to build up a successful strategy. First, find the right partner that can cater to your senior telemarketing leads effectively.
Indeed, even the best telemarketers need to handle complaints. Organizations that function on multi-levels have layers of screening processes. Therefore, aside from procedures to begin admirably, an organization must make hundreds of calls per day to drive deal openings.
2 Stay Away from Monotonous Computerized Machines Openings
To be blunt, nobody likes to hear a robot on the other end of the telephone. And additionally, you will not get far when you contact your target customers, opening your conversation with scripted or robotic lines. It is best to open discussions with surprising lines that build customer's interest. Constructing such conversations makes customers curious to know you more.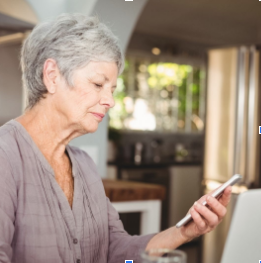 But remember to not be overwhelmingly talkative in your conversations. Instead, address the matter suitably before locking in the conversation.
Customers always favour a methodology that makes them feel in control of the decisions they make. That means the customer needs to be assured of their capacity. Thus, you can always begin conversations by introducing yourself first and understanding your seniors' needs.
Read 7 Tips for Marketing Effectively to Senior Citizens
3 Make Your Message Sound Interesting
Unfortunately, telemarketing sales aren't that exciting as individuals quickly get frustrated when the message is prolonged. All you can do is try to incorporate fervour into your call. Give listeners something they want to hear. Your message carries more weight than your fluency. Work out what challenges the customer is facing and address them directly and quickly. Don't beat around the bushes long.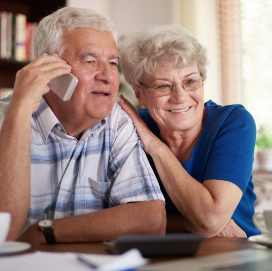 Question techniques are usually the best as they tend to:
Make you a good listener.
Encourages prospects to speak more.
Direct the discussion toward the interest area.
Builds trust.
Permit you to uncover critical snippets of data.
In the telemarketing world, one would expect that acquiring a customer building list is enough to accommodate your necessities. However, that's just an essential requirement that marketers sometimes miss and rely solely upon. But the process begins from here. It would be best if you were prepared for what customers might inquire about. And to drive the conversation in the right direction, you can have a set of questions prepared in advance to help you navigate the chat.
4 Age before beauty
A discussion with a customer is an opportunity to increase telemarketing sales. It is anything but a show of your skills. Trust us! The conversation won't go far if customers feel they are being forced to react to your talks. Instead, try to ensure there is a flow in your discussion and let the prospect speak. Read Senior Citizen Marketing Trends that every advertiser must take care of.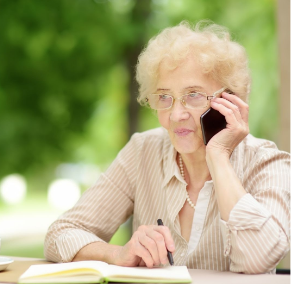 The way to compelling marketing is by building customer trust. Build credibility amongst your customers so that they feel part of the process. Your first initial calls should be based on understanding what your senior group is looking for. Then you can hit the point where you can explain your intentions and launch a pitch of what you do and your position.
5 Offer Demo and Offer Meetups
Ensuring that the customer has wholly understood your message is almost taking a hit in the dark. You can never be sure of the outcome. Moreover, many telemarketing lead generators are easily diverted by busy customers, often closing out before the deal. Eventually, if inadequate potential customers are created, deficient deals will be the outcome. Therefore, these telemarketing leads should be worthwhile.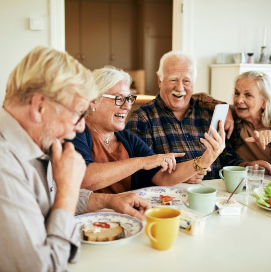 An effective telemarketer never waits for the perfect timing; instead, she creates perfect timings. Your first objective should be staying clear of cold calling and guessing your customer needs. Be speculative. Not every customer will disclose a deal, but at least each lead will divulge into giving information that organizations may use in the future.
Let your senior participants be aware of the vents that you are organizing. Request and welcome their gatherings and get back to them to initiate sale pipelines. There is no need to do so immediately. Instead, find a good time and speak.
Also, remember to formalize the arrangement. If you don't, there is a lot greater danger of the sales rep showing up to a missing possibility. Send a scheduled journal greeting. Ping over an affirmation email. Also, consider posing a significant inquiry to make the arrangement sound more important or pressing. This tries out the glow and eagerness to meet.
To grow your business with us and get the most accurate updated data list, peek through our site Senior Source List, and we will help you reach out to more seniors. For more information, contact us to speak with one of our marketing professionals @ 1-800-882-9930.