Most ordinary human beings cannot help but picture their senior citizens struggling to adapt to innovation and technology in its developing phase.
This may not be true for the majority of seniors. As per the AARP study, spending by age group 50+ has exponentially increased since 2021-from $394 to $1144 to be more specific, with the top three purchases being smartphones, smart TVs, and Bluetooth headsets.
In terms of technology adoption and other connections, seniors say they use video chat (45%), texting (37%), email (26%), and phone (29%) more than ever.
However, there is also the other side.
A lot of companies tend to miss the percentage of seniors who fail to join the technological evolution, either because they don't know what's new in the market or because they never know how to respond to technology..

So, if you are among those seniors who want to join the pace of progress and know how to stay connected, here are the BEST EMAIL SERVICES FOR SENIORS you should know as recommended by the Senior Source List.
1. InTouchLink

InTouchLink is one of the premier providers of simple email services for seniors. The platform aims to make the computer experience pleasant for seniors by creating an easy-to-use and intuitive interface. Seniors, even with minimal experience of using computers, can stay connected with their loved ones from anywhere. You can get a free trial if you'd like to know how to get started.
Here is what all seniors can use the platform for :
Emailing: Simple, large buttons will give you functionality throughout emailing. You can send, receive, reply, and forward messages. Import or save pictures.


Internet: Divided into 12 categories such as news, medical, and financial information, seniors can access the global internet. Seniors get simple website listings and a Google search box to guide them.


Photos: The Digital Photo Frame feature is a section that helps seniors import pictures from email easily.


Greeting Cards: Seniors get customized greeting cards for all occasions to send to their loved ones.


Entertainment: The platform also enables videos, games, movies, and other entertainment options.
Creating your own InTouchLink Account:
Step 1- Go to the website using the link https://pegasus.intouchlink.com/user/signup?q=sign-up


Step 2- Fill in the registration form. Provide information such as your name, street address, city, state, or province, and so on.


Step 3- Now select "one-month free trial" and click "Next."


Step 4- Follow the steps as prompted to complete the account setup.
2. PAWPAWMAIL

PawPawMail is a subscription-based and web-based e-mail system meant for seniors and caregivers. The platform involves a simple user interface that is designed in a way that can be used by anyone. Seniors, in particular, struggle with traditional e-mail systems and seek a more simplified email experience as they progress toward technology adoption.
Here is what all seniors can use the platform for:
This is one of the best email services for seniors.


The platform relies on an icon-based style system to make emailing for the elderly faster and more manageable. Seniors with low vision can benefit a lot from it.


It gives seniors an immediate understanding of the emailing process. They can use it to connect with family members, their children, friends, and relatives.
Creating your own PawPawMail Account
Step 1- Go to the website using the link
https://pawpawmail.com/pmapp/user/signup?trial=1


Step 2- Fill in the registration form to create an account. You may need to provide your first name, last name, and choose a password.


Step 3- Now you will need to enter your assistant's name, email, address, city, postal code, and country.


Step 4- Select a subscription plan. Tick the terms of agreement box, and create your account.
Learn what other seniors are saying about the platform. Click here
3. Red Stamp Mail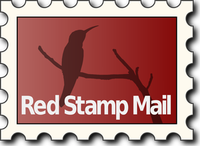 RedStampMail is among the friendliest email service for seniors available online for senior citizens. They are a completely web-based service that does not require you to download or install anything. And the best part is that it works with your existing email address.
Here is what all seniors can use the platform for:
Present your mail in a clear and simple format.


You can simply search and filter messages as per the day of arrival.


All messages are marked. So, you know it's not spam.


Seniors can check emails, reply to senders, and save messages.


They can manage their contacts from the "Contacts" section.


The "settings" section allows you to easily sort your message priority.


Seniors can get started with a Free Trial.
Creating your own RedStampMail Account:
Step 1- Go to the website using the link https://www.redstampmail.com/accounts/join/


Step 2- Fill in the registration form. Provide details like your existing email and password. Press continue.


Step 3- Follow the instructions to set up a short icon to allow you to quickly access your mailbox.


Step 4- Provide authorization access to email accounts.


Step 4- Sign into your existing account using credentials.
4. SYMMPL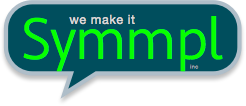 SAVING THE BEST SEAT FOR YOU SENIORS!
Symmpl is the easiest way for seniors to connect with their family and friends using email. The application-based platform is the best email service for senior citizens who find connecting to the internet daunting. It works like a simple voice-integrated assistant that shares a virtual guide to sharing emails, pictures, health, etc. It is available only to Apple device users.
Here is what all seniors can use the platform for:
Easy email allows seniors to send and receive email without typing.


Easy Facebook helps you follow all the posts from your near and dear ones.


The platform automatically saves your pictures to your album.


It offers an easy way to list friends and relatives' details and saves them automatically.


The built-in voice assistant "Symantha" saves accidental typing or messaging. It guides you through every activity related to emailing.


Great live-tech support will never leave you hanging loose.


It gives a 30-day free trial.
Conclusion
In this blog post, we talked about some of the best email services for seniors available today. All the services mentioned above are either web-based or app-based, so seniors can easily operate them. Some of the services even have free trials and guided tutorials to get seniors started.