The restaurant industry is notoriously competitive. And this sense of competition is especially fierce in email inboxes. Brands are vying for diners' loyalty and attention. But when your customers belong to strata who do not pay visits to the restaurant as much as you would like. You are left with few options.
We are talking about senior citizens. Your job is to give your old adults a good enough reason to move out of their house.
And your first move can be to reach through a convenient way that serves the purpose without making your senior customers uncomfortable. The best way is to invest in senior email marketing.
Let us see ways to attract senior citizens to your restaurant using email promotion.
1. Introducing Your Seniors to Your Restaurant
Human tendency is never to attend an event if you are not invited. If you want your senior food lovers to come to your restaurant, you need to tell them that you want to see them. Curate an attractive email and do the following: Talk about your restaurant, location, menu, online facility, etc.
For example- Look at the promotional email sent by Backyard Burgers to its customers: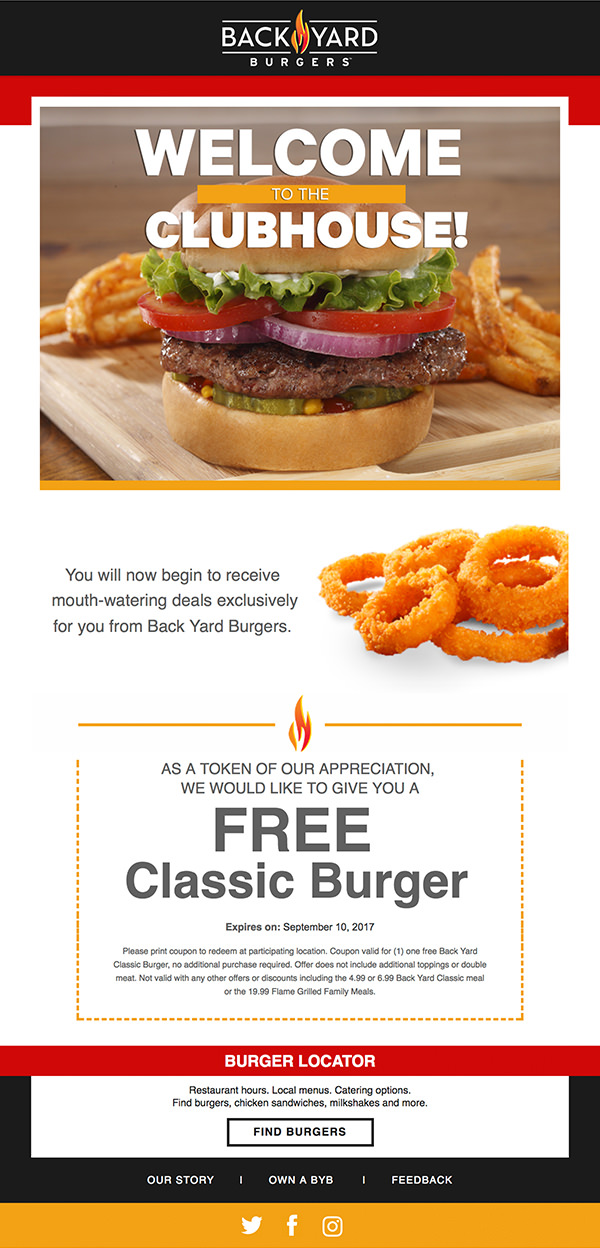 The best way to introduce your brand to seniors is by setting up an email to fire off quick signup. A welcome email does all it can. It makes a bold first impression and tells your subscribers what to expect in future emails.
Do you know-A a study shows that welcome emails increase long-term engagement by 33%.
2. Inform about Wheelchair Ramps
There might be seniors with a walking disability. Give your seniors insight into your restaurant's convenient access for them by embedding images of wheelchair ramp for ease.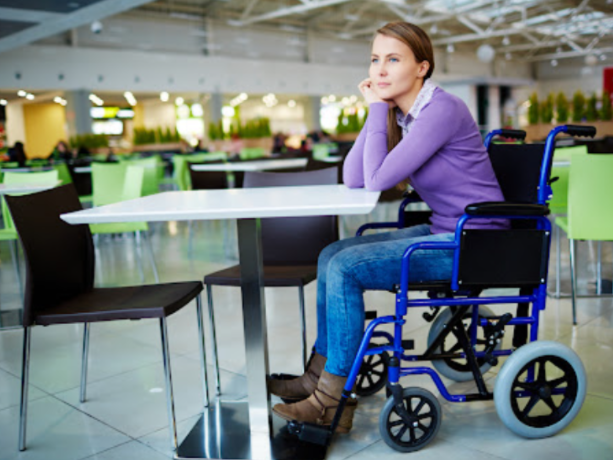 Fun Fact:
The Americans with Disabilities Act was a significant milestone in United States history. The ADA is meant to stop discrimination against people with disabilities.
This act includes discrimination in public places related to access to accommodation in restaurants.
With the implementation of this act, any restaurant in use should make available a wheelchair-access ramp to enter the dining area.
Alternative accessible means can involve an elevator or a lift.
3. Try to Learn More About Senior Preferences
Speaking of preferences to senior subscribers will allow you to tailor your emails next time as per their interests. Thus, even if you don't know your customer's needs, ask for them.
This is one way to gather accurate data because individuals engage in conversations more when it is personal. Most seniors will happily take a moment to fill in their preferences, and you will see a massive boost in your orders.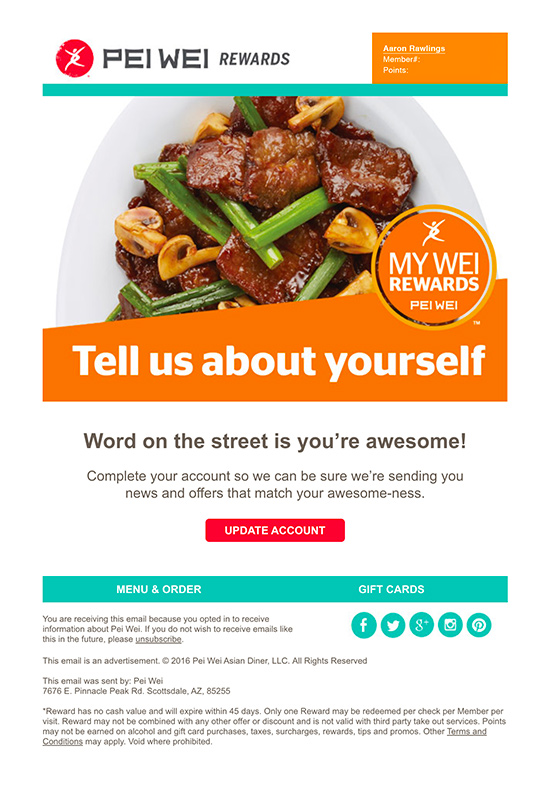 Relevant emails drive 18x more revenue than broadcast emails.
4. Allow Reservations Through Emails
If you are trying to drive seniors' attendance to a special event, you can allow them to reserve their preferred seats through emails. This is an incredible way to invite older adults using emails. For inspiration, here is an invitation from Lincoln Ristorante.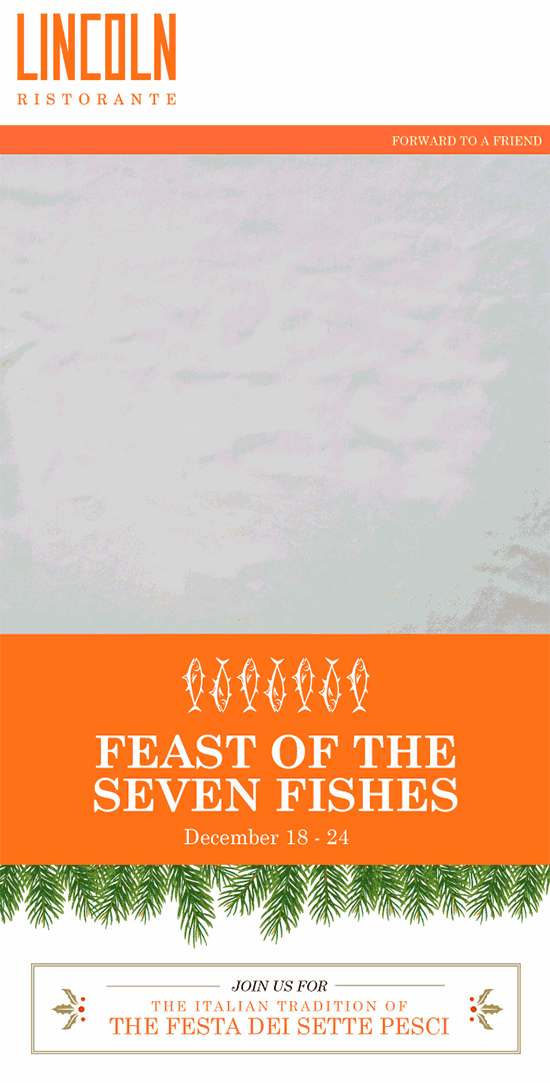 Fun Fact: GIFs increase conversion rates by 130%.
Streamline a designed email with a single, call to action: Reserve your spot.
5. Marketing with a Personal Touch
The more personal your marketing is, the better. Whether it mimics a handwritten letter from old friends or includes a real signature at the end of your message.
It gives a nice touch and makes your senior customers feel more connected to your business. While the world is going digital, technology can never take the allure of handwritten letters away.
In addition, personalized emails deliver 6x higher transactions rates.

Conclusion
Most individuals think that email marketing is intended and functional only in large tech and SaaS companies. On the contrary, email marketing is equally effective for local businesses like restaurants or boutiques. Local businesses rely on traditional advertising methods such as handing out templates and distributing flyers in their community.
But email marketing is beneficial for such businesses to help them grow their customer base to grow the email lists and run better email campaigns.
Senior Source List has helped many restaurants with senior citizens on their target. Our approach is delivering successful ROI centered around the most accurate and responsive old citizen mailing lists. Our repository is rich in demographics and psychographics.

Senior Source List gives you the best way to focus on your turning-65 commercial center proficiently. Channel our gigantic data set of upgraded client profiles to pinpoint your optimal clients, and convey an important message by telephone, post-office-based mail, email, or face to face. Start your free preliminary trial today!