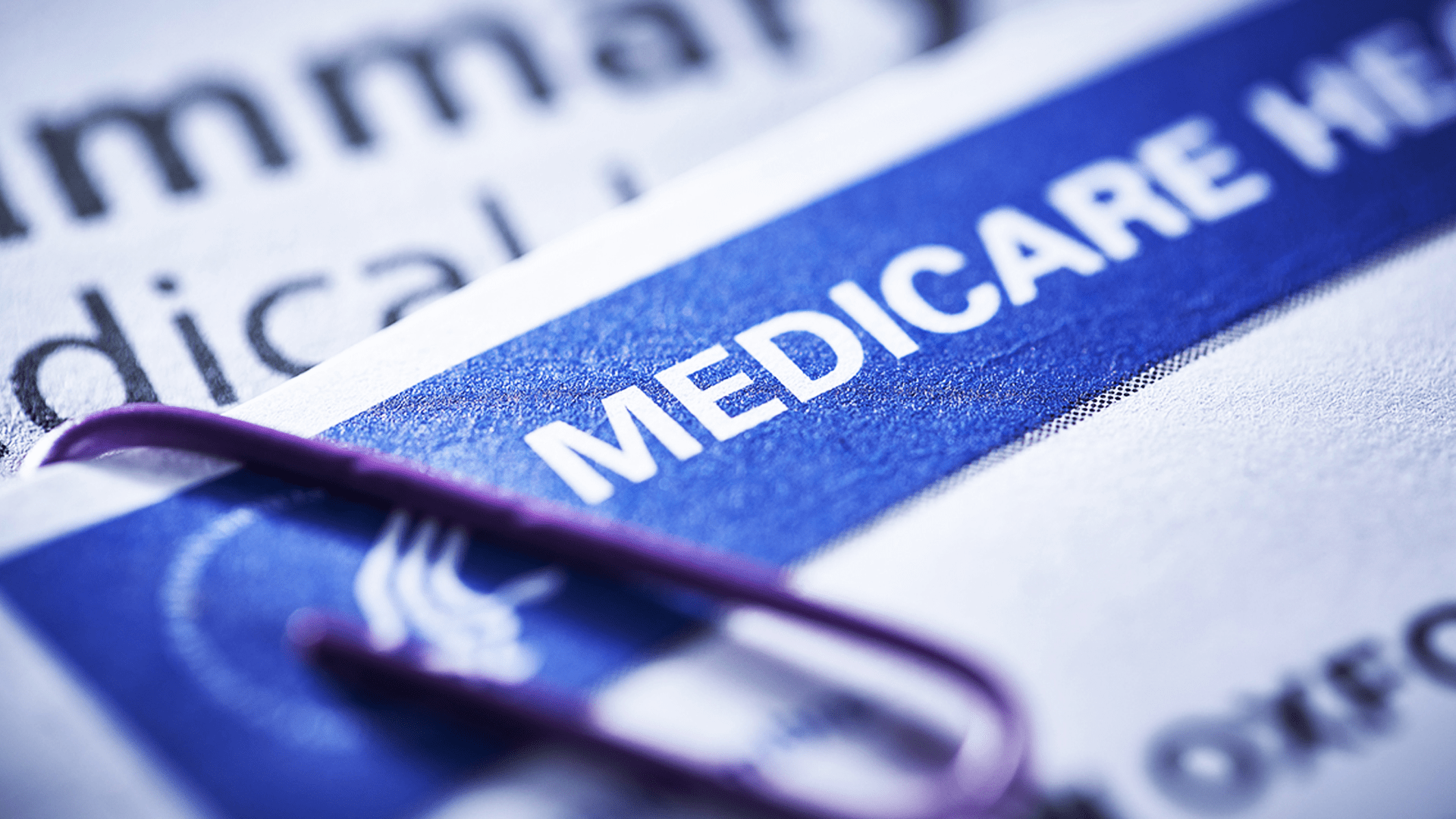 The populace turning 65 is frequently ignored by a wide array of markets, and there is a lot more that seniors wish marketers knew about them. However, in the health industry, including Medicare, this audience segment is a foremost concern. Government healthcare programs impact most of the choices of seniors turning 65. Reaching out to prospects of that age gives the healthcare business a massive upper hand.
Importance of Medicare Insurance for Seniors: An Overview
Medicare coverage is essential for seniors, especially those with low-income because they have few financial assets to draw when faced with high medical cost emergencies. Poor health and functional limitations may increase the need to utilize medical services, increasing the expenditures for uncovered medical expenses. Medicare insurance covers all these aspects without burdening the seniors
Read Related Post- When Marketing Medicare Supplements. All Seniors are Not Equal
Benefits of Medicare Insurance for Seniors
Today medicare offers multiple benefits for seniors. The federal health insurance provided by the government aims to provide health and financial security to aging elderly regardless of their medical history, income, or health status.
In addition, such programs help cover physician visits, hospitalization bills, nursing facilities, prescribed drugs, and other health care.
Do you know? According to a Kaiser Family Foundation (KFF) report, Medicare spending was 15 percent of total federal spending in 2018 and is projected to rise to 18 percent by 2029.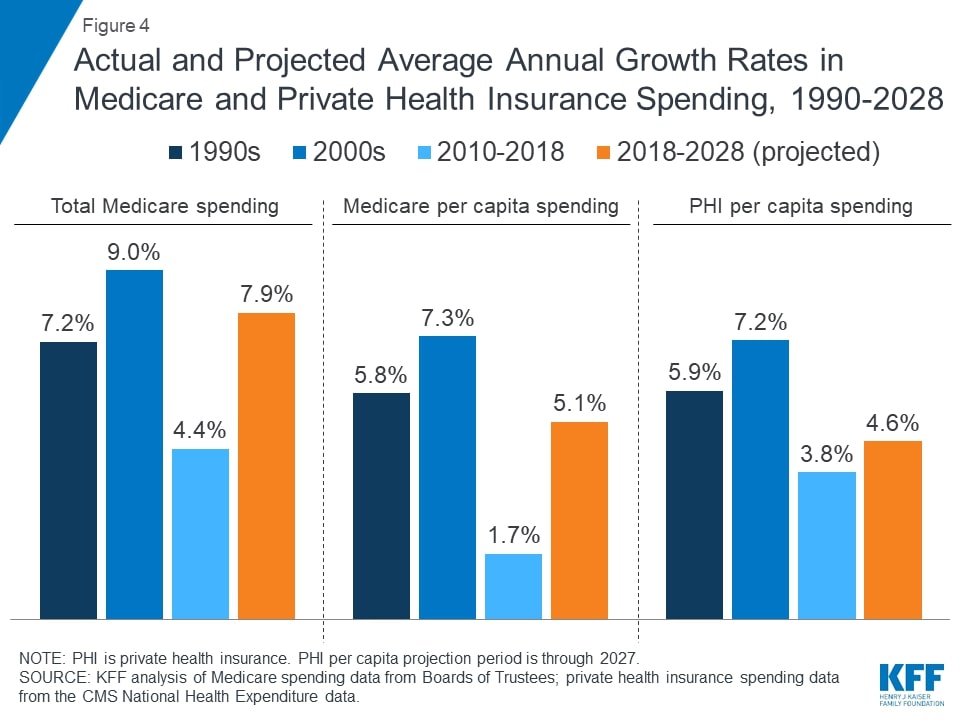 Image Source- KFF
In addition to this, a report by the Centers for Medicare & Medicaid Services, the United States is one of the largest providers of the Medicare Program, with around 61.2 million beneficiaries with a total expenditure of $796 billion.
And experts say- Medicare per capita spending is projected to grow at an average annual rate of 5.1 percent over the next ten years (2018 to 2028) due to increasing Medicare enrollment, increased use of services and intensity of care, and rising health care prices.
How Can Medicare Supplement Leads Benefit Your Business
Insurance marketers can take advantage through purchased email lists to reach the best senior leads and inform them about their medicare supplement services. When you know your target audience is section turning 65 who are actively looking for such insurances, it becomes crucial to reach them to touch their pain points. Buying authentic email lists will help you gain compiled data of popular selections based on CASS certificates.
WAYS TO ATTRACT SENIORS INTO MEDICARE INSURANCE
1 Know Your Industry and Products
A significant beginning stage in focusing on seniors is knowing whether this is an essential or high-need crowd in your industry or not. Understand medical care, protection suppliers, retirement or public venues, monetary organizers, physician-endorsed drug organizations, and legitimate firms or other services and administrations that offer apparent advantages to the 65 or more group.
2 Recognize the Specific Benefits
Focusing on accuracy includes something beyond the acknowledgment of who you need to reach; you likewise need to know a clear need and explicit advantages that make a difference to that crowd.
For Medicare suppliers, the benefits are evident. Individuals turning 65 normally depend on Medicare for health care coverage during retirement.
In different cases, your business addresses various issues for specific business sectors. For instance, monetary organizers can advance advantages of acquiring pay from retirement investment funds or anticipating retirement needs while focusing on seniors.
3 Coordinate Age with Other Factors to Create Precision
Even though it is one specific age, focusing on everybody turning 65 is expansive for most suppliers. To advance focusing on exactness, combine your data with other segment and geographic division techniques. This approach gives you an all the more clear objective and assists you with settling the score more explicitly when advancing advantages.
Standard segment factors other than age include:
Gender
Pay
Homeownership
Home loan particulars
Marital status
Habits and interests
For nearby or territorial suppliers, demographic data assumes a significant part too. City, state, ZIP Code, district, neighborhood, and region codes are among the critical geographic division standards to join your market profile while focusing on seniors.
4 Set up the Right Message for the Right Channel
Conveying focused content on seniors is, to a great degree, beneficial. The objective is to pass on the benefits your business offers over others. Send an apparent email that addresses the essential worry of the purchaser. Picking the proper conveyance channels is also necessary.
Seniors frequently focus more on distribution channels and pieces than different crowds since they are accustomed to advancements along these lines. Try not to figure seniors aren't carefully associated, however. Web-based media promoting through Google, social media strategies (particularly Facebook), and email have all demonstrated viable at contacting individuals 65 or more.
Read Related Post- Top Traits Seniors Value in an Email
Blog Takeaway
Whether seniors turning 65 are your sole or essential crowd, focusing on seniors requires formulated systems comparable with focusing on different business sectors. Knowing your industry and services offer advantages to seniors and your business so you can fabricate a detailed client profile that incorporates other segments and geographic elements.
Senior Source List gives you the best way to focus on your turning-65 commercial center proficiently. Channel our gigantic data set of upgraded client profiles to pinpoint your optimal clients, and convey an important message by telephone, post-office-based mail, email, or face to face. Start your free preliminary trial today!